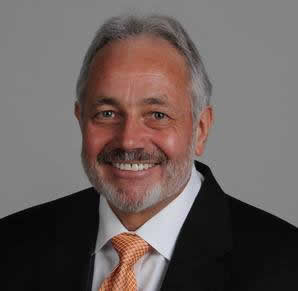 Ray Hagar
News and commentary from Nevada's Ray Hagar.
More Stories from Ray
---
Latest Articles:
TRIC owner responds to 'unhinged,' 'overly emotional attack' by Laxalt consultant against Lance Gilman
Commentary - September 19, 2018
"For Attorney General Laxalt to attack Mr. Gilman is pathetic. Lance has done more for the state of Nevada in the past 12 months than Laxalt has in his entire life."
Don Roger Norman
---
Tahoe-Reno Industrial Center's Gilman has threatened Laxalt, used extortion-like tactics against him, Laxalt consultant says
News - September 18, 2018
"This guy, Lance Gilman, has been doing everything he can to try to threaten the attorney general for months, whether it is sending messengers to try and intimidate the attorney general, or trying to force action from the top law enforcement officer of the state, without even a proper investigation, which now has been done. It is literally appalling what Lance Gilman has been up to this entire year and I believe it is extortionary."
Robert Uithoven, Adam Laxalt's campaign consultant
---
Republican Gilman supports Democrat Sisolak for governor because of his economic development experience
News - September 18, 2018
"Steve Sisolak does economic development. He knows how. And that is the issue."
Lance Gilman, longtime Republican and developer of the Tahoe-Reno Industrial Park
---
Rep. Kihuen, under U.S. House investigation, does not rule out future run for political office
News - September 14, 2018
"Politics is about people's support. And if people support you and if they want you to run, then absolutely (I would run)."
Rep. Ruben Kihuen
---
Yucca nuclear dump poses threat to U.S. military bases in Nevada, Rosen says
News - September 13, 2018
"There are 75,000 metric tons of nuclear waste. At three loads a week via trains or trucks on our freeways, going through over 44 states and 300 counties, it will take 50 years to transport it. So don't tell me that within that 50 years, there is not going to be some kind of accident."
Rep. Jacky Rosen
---
Heller willing to bet $100 Kavanaugh will be comfirmed as Supreme Court justice by end of month
News - September 12, 2018
"Some have argued that he (Kavanaugh) is one of the best legal minds to come before the U.S. Senate in a generation and it is just too bad to see this dog-and-pony show that is going on."
U.S. Sen. Dean Heller
---
Trump tax cuts show inequality between corporations and working class, Sen. Cortez-Masto says
News - September 11, 2018
"Why should the hard-working families and their tax breaks and more money in their pockets be temporary when everybody else's is permanent?. That is my concern."
Sen. Catherine Cortez-Masto on the Trump tax cuts.
---
New DETR policy could expose Nevada businesses to new level of hacking, cyber-security expert warns
News - September 5, 2018
"This potentially affects every single employee and business in Nevada. I think we should take a step back, do a bigger picture risk assessment and in the meantime, let's keep the status quo."
Ira Victor, on DETR's new policy about businesses sending sensitive employee information to DETR via the DETR website
---
Marijuana industry in Las Vegas poised for a big year, Sen. Segerblom says
News - August 24, 2018
"There is a hotel right across the street from the (Las Vegas) convention center and they want to make it a marijuana-friendly hotel because these people from California that come here for tech conventions, they all smoke dope."
State Sen. Tick Segerblom, D-LV
---
Pelosi must step down as Democrats' U.S. House leader, Berkley says
News - August 23, 2018
"At this point, Nancy simply must step down. She is not good for the party anymore."
Former U.S. Rep. Shelley Berkley, D-LV, on Democratic House Leader Nancy Pelosi
---