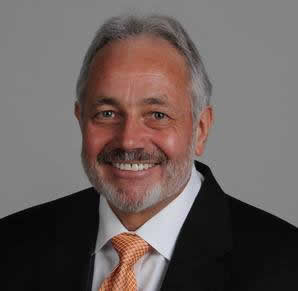 Ray Hagar
News and commentary from Nevada's Ray Hagar.
More Stories from Ray
---
Latest Articles:
Gubernatorial candidate Sisolak critical of Laxalt for pardons-board vote, reaction to Reno's proposed opioid suit
News - November 16, 2017
"I think it says a lot about his (Laxalt's) thought process and I don't understand it. I don't understand how he could come up with such a different conclusion from everyone else that were there or what his reasoning might have been."
Clark County Commissioner Steve Sisolak, commenting on Adam Laxalt's recent vote on the Board of Pardons
---
60,000-acre project & nanotechnology campus coming to Tahoe-Reno Industrial Center
News - November 14, 2017
"With Google and Tesla and Switch (at TRIC) and then you add in a nanotechnology campus, we are changing the entire culture of Northern Nevada. Our universities are going to bloom. Some of the things that are coming for our children and grandchildren are unimaginable."
Lance Gilman
---
Trump's quest to cut red tape will help Northern Nevada development, Gilman says
News - November 10, 2017
"I'm sure this (deregulation) is what is driving our stock market. Folks are aware. It is happening at all levels -- financial, development -- it's just amazing."
Lance Gilman
---
Debate rages on innocence of Bundys in Bunkerville standoff
News - November 9, 2017
"I would like to offer that if the Bundys and their fellow insurrectionist were a different skin color perhaps, or a different religion, that they would have been slaughtered indiscriminately. So I think the federal law enforcement authorities showed incredible restraint, given the fact that there was a militia pointing automatic, semiautomatic weapons at them. They chose not to engage and de-escalated that situation, which prevented an blood bath. And I think they should be lauded for that."
Patrick Donnelly, Nevada director of the Center for Biological Diversity
---
Social issues can't be ignored as development, construction in Reno heat up, developer Tolles says
News - November 3, 2017
"We as developers, particularly in the Midtown area, we look at taking down motels that are really blighted properties. But there is a working poor that we have to be mindful of and be compassionate and careful about their displacement."
Par Tolles, Reno developer
---
Union Gaming analyst sees economic surge for Reno that could last 10 to 20 years
News - October 30, 2017
"So we are kind of in the early stages of what is a very exciting expansionary cycle for Reno. And each step we take, the more economic development there is. And certainly, a casino is an entertainment option, and as the city gets larger, more tourism comes. And as more people live in the city, the airport can then expand and add more direct service."
John Decree, Union Gaming
---
Defendants in Bunkerville standoff trial not getting fair deal, LV City Councilwoman Fiore says
News - October 30, 2017
"The truth of the matter is that they (federal prosecutors) have to set precedence, right, to never ever to stand up to the federal government. We are not supposed to not stop tyranny, stop the overreach of the federal government. And unfortunately, there have been a lot of folks drinking this Kool-Aid that the government is correct."
Las Vegas City Councilwoman Michele Fiore
---
Valley Electric charging forward to connect rural Nevada
News - October 25, 2017
"Our collective goal is to light up rural Nevada. And so it (our goal) is from border to border to border to border. We have a need and that need is for communications. We also strongly believe that by doing this, we are building another leg on the economic stool for the state of Nevada."
Thomas H. Husted, chief executive officer of Valley Electric Association
---
Rogich sees high-speed rail development for Las Vegas in '5 to 8 years,' despite previous setbacks
News - October 24, 2017
"No I don't think 30 years at all. I think it is probably five to eight years from now. You are going to see this thing called industry, this new industry of high-speed rail start to develop."
Sig Rogich, on possibility of high-speed rail service from Southern California to Las Vegas
---
Chinese President Xi's impact will rival that of Chairman Mao, Rogich says
News - October 19, 2017
"President Xi, and we do work with China as you know, I think he is going to be as impactful as Mao Zedong to China. I think he will be viewed in the same light. And I think he will become a world player to a degree like we have not seen yet."
Sig Rogich, president of The Rogich Communications Group
---