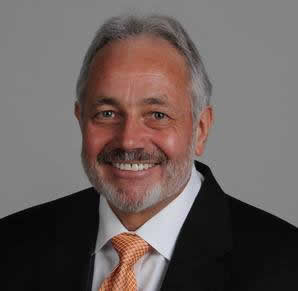 Ray Hagar
News and commentary from Nevada's Ray Hagar.
More Stories from Ray
---
Latest Articles:
Proposed movie about UNLV Coach Tark may change to dramatic series, son Danny says
News - March 13, 2019
"...We decided -- with the way the society is going -- (to go with) these series of shows being shown on Netflix, Showtime and those things. So they are writing a series of these episodes now where maybe they can get nine hours in and be able to get everything in that he wants."
Danny Tarkanian, on the potential that a movie script about his dad, Coach Jerry Tarkanian, will be turned into a dramatic series.
---
Hardy's bill to ban Nevada's legal brothels gets pushback from industry workers
News - March 12, 2019
"They are trying to say they are here to save and protect us from the brothel industry. But we are not asking for such. You cannot be an advocate for someone without their consent."
Alice Little, Bunny Ranch courtesan
---
Rural, Northern concerns not being heard at Legislature, Assembly GOP leader says
News - February 22, 2019
"We live in a different part of the state up here. This whole state isn't Clark County."
Assembly Minority Leader Jim Wheeler, R-Douglas County
---
Washoe DA critical of Legislature for proposals to change drug trafficking law, abolish private prisons
News - February 21, 2019
"What this is proposing is there could be someone in downtown Reno walking around with 27 grams of heroin, a tremendous amount, and they would get a misdemeanor. They could even be cited. That is not good for our public safety."
Chris Hicks, Washoe County District Attorney
---
Clark County commissioners working on public/private partnership to build housing for homeless, Gibson says
News - December 28, 2018
"So we have identified some properties, BLM properties around the valley that are in Clark County and our proposal will include building or converting current facilities for some number of homeless people."
Clark County Commissioner Jim Gibson
---
Pot lounges may solve dilemma faced by Las Vegas tourists with Nevada's marijuana laws, Clark commissioner says
News - December 28, 2018
"The thing that I am concerned about is that we have a whole lot of (marijuana) consumption that is happening illegally and we voted as a state to legalize it. So there are some disconnects along the way."
Clark County Commissioner Jim Gibson
---
Las Vegas should establish 'pot lounges' to boost marijuana-based tourism, Clark County commissioner-elect says
News - December 27, 2018
"What we really need to get this tourism off the ground are these pot lounges, so we can actually legitimately say, 'Come to Nevada, purchase it and there's a place to use it."
Clark County Commissioner-elect Tick Segerblom
---
Medicaid for many? Assembly Democrats will consider new health-care plan in 2019 Legislature, Frierson says
News - December 18, 2018
"I think we have an opportunity to revisit legislation from last session, fine tune it and see if it is something palatable, to be able to provide health care for every Nevadan, if possible."
Assembly Speaker Jason Frierson
---
All of Nevada's marijuana tax money should go to education, Assembly leader says
News - December 18, 2018
"The will of the people is that money would go toward education and it should."
Assembly Speaker Jason Frierson
---
Democrats will reintroduce bills at upcoming Legislature that Gov. Sandoval vetoed in 2017, Rogich says
News - December 14, 2018
"All those bills that Brian Sandoval vetoed, I think there were 41 of them, they are all going to come back."
Sig Rogich, president of Rogich Communications
---