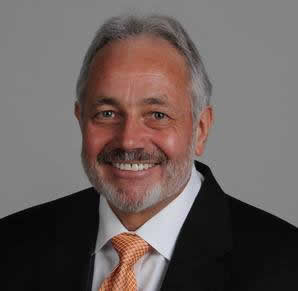 Ray Hagar
News and commentary from Nevada's Ray Hagar.
More Stories from Ray
---
Latest Articles:
Conservative Fiore on Legislature: 'It was not as bad as it could have been.'
News - July 12, 2019
"It was the first time in many years when they (Democrats) have had all three houses. And when you put that all together, it was like parents going away for the weekend and the teenagers having a big party."
Michele Fiore, Las Vegas city councilwoman, speaking about the recently concluded Nevada Legislature
---
Segerblom pushes for tax hike by Clark commission to fund schools
News - July 11, 2019
The voters are there (in support) if they know the money is going to go to a specific thing. If it just money going to the bureaucrats, they say 'no way.' But if is a tax that goes to roads or schools, then I think they'll support it."
Clark County Commissioner Tick Segerblom
---
Electric Daisy Carnival, Las Vegas' marijuana industry go hand-in-hand, top pot executive says
News - July 9, 2019
"We had huge, huge numbers across the board and we were very pleased with that. We can't wait to have them back."
Bob Groesbeck, co-CEO of Planet 13
---
Nevada GOP chairman lacks organizational skills to lead party, Las Vegas Republican says
News - July 8, 2019
"It is a very precarious thing right now because in Nevada, if they don't get some organization, they will lose this state for the President."
George Haris, publisher, Liberty Watch magazine
---
Latino voters have endured a lot of broken promises, R&R's Vassiliadis says
News - July 3, 2019
"They (Latino voters) have had a lot of Democrats, Republicans and other candidates promising -- whether it was help for Dreamers, a path to citizenship, some immigration reform, or something to not detain families and their kids at the border -- and no one has delivered."
Billy Vassiliadis, R&R Partners CEO
---
Harry Reid, worried abut rising debt under Trump, says rich should pay more taxes
News - June 27, 2019
"I hate to keep saying this but it is true: When I was first elected to the House of Representatives and to the Senate and for several years after I was elected to the Senate, the No. 1 issue of the Republican Party was to lower the debt ..."But anymore, Republicans don't seem to give a damn about what the debt is. And, frankly, I don't hear the Democrats raising much hell about it either, and I think that's a mistake."
Harry Reid, former U.S. Senate Majority Leader
---
Harry Reid defends his funding for UFO research, convinced sightings are real
News - June 26, 2019
"It is no longer just speculation that people see these unidentified flying objects. That's beyond question. And it has even become more transparent in recent months."
Harry Reid, former U.S. Senate Majority Leader
---
Las Vegas cannabis CEO critical of proposed state rules on marijuana consumption lounges
News - May 22, 2019
"It is a significant issue, especially in southern Nevada. The vast majority of our customers at Planet 13 are tourists and they are here visiting. Under current regulations, they are permitted to buy (marijuana) product but there is no legal venue for them to use product. It is an issue that we all recognized and an issue that needs to be resolved."
Bob Groesbeck, co-CEO for Las Vegas' Planet 13, the world's largest legal/recreational marijuana retail store
---
Senate Democrats won't get that one critical GOP vote to hold off legal battle over state budget, Settelmeyer says
News - May 22, 2019
"So far the only thing they've asked the Republicans to do is to violate the Constitution. All they want is one critical vote to violate the Constitution, that's it. And in my opinion, they are not going to get it."
Sen. James Settelmeyer, Nevada Senate minority leader
---
Feds must step in to fix U.S. problem with soaring prescription drug costs, Cancela says
News - May 20, 2019
"Until there is a significant overhaul of the entire drug pricing system in the U.S., it will still be true that when we go to Canada or Mexico or anywhere else on the globe, drug costs are lower. That doesn't make sense for patients. It is just wrong. Just wrong."
---