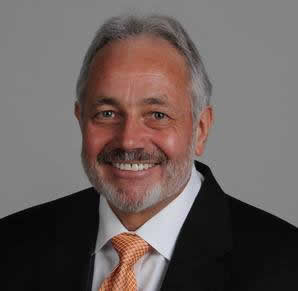 Ray Hagar
News and commentary from Nevada's Ray Hagar.
More Stories from Ray
---
Latest Articles:
Tarkanian revels in defending Trump as Fox News contributor, notices change in Fox 'tone'
News - June 27, 2017
"I'm enjoying my position of being the voice who does support the POTUS. The media does not want to favor that side so I like being that one sore thumb, I guess you could call me." Former Nevada State GOP chair Amy Tarkanian, seen regularly on Fox News and Fox Business
---
Noah's Animal House, which cares for abuse victims and their pets, will open Reno shelter after 10-year run in Las Vegas
News - June 26, 2017
"I have gone through difficult times in my life and my two dogs were my rock. They are excited to see you and sit there and stay by your side. And I thought how can a woman, or a woman with children who had the courage to leave an abusive situation be expected not to bring their pet with them and have them by their side when they needed them the most?" Staci Alonso, Founder/President, Noah's Animal House.
---
Nevada still needs another $1 billion for public education, teachers' union president says
News - June 21, 2017
"I would say an additional $1 billion (is needed) to make sure our schools are accountable, that we have enough resources and programs to meet the needs of the students and that we have enough educators -- not only teachers but support professionals, bus drivers to get students around and para-educators to make sure our teachers and children have the support they need." NSEA's Ruben Murillo
---
Macau gaming revenues surging with easing on China's anti-corruption campaign, Union Gaming executive says
News - June 20, 2017
Macau gamblers remain 'laser-focused' on the games, Grant Govertsen says: "You get these gorgeous restaurants, you don't even need a reservation half the time because you can just walk up and there you go. Gamblers, they don't want to take the time."
---
Construction workers needed for Las Vegas' $15 billion building boon, Boyd Gaming executive says
News - June 19, 2017
"We are going to wish we have those 100,000-plus construction workers back because I think there is going to be a real boon for the needs of all kinds of construction trades to get all these projects off the ground in the next 36 to 48 months." Bill Noonan, Boyd Gaming
---
Las Vegas Mayor touts Cashman as her field of dreams, says its an ideal place for Raiders stadium
News - June 15, 2017
"We were hopeful they (Raiders) would would locate at Cashman because the infrastructure is already there, the access points. We've got garage space, we'll have 40,000 (parking spaces). Once Project Neon is finished, we'll have seven access points coming off the 95 and the I-15. Plus, light rail is going to be coming from the airport, past UNLV, straight to downtown and Cashman."
---
Washoe commissioner: Reno mayor pushed late amendment at Legislature so former city council members could run for mayor
Commentary - June 6, 2017
"Look, there is no question, Jessica Sferrazza would like to run. But she is doing financially very, very well where she is at. So why would she give up her good business, a very powerful business, to run to be the city mayor? But I think there are some other people who were thinking about that." Washoe Commissioner Marsha Berkbigler
---
Washoe commissioner critical of sheriff, wants monthly reports from him after RGJ's jailhouse investigation
News - June 5, 2017
"Frankly, he's not very good at working with the commission," Berkbigler said of Chuck Allen. "Neither was his predecessor (Mike Haley)."
---
Rep. Amodei says he will run for re-election to Congress, shuns idea of running statewide
News - May 30, 2017
"Everything we are doing is in anticipation of being a candidate to continue to represent CD2 in the 2018 election," Amodei says
---
You've been hacked and you probably don't even know it, cyber-security expert Ira Victor says
News - May 29, 2017
"The cyber criminals are breaking into networks with such frequency and such ease that they don't always exploit that network right away," Ira Victor says. So it is time to protect the most valuable information -- "the crown jewels."
---