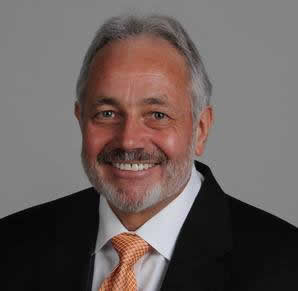 Ray Hagar
News and commentary from Nevada's Ray Hagar.
More Stories from Ray
---
Latest Articles:
Amodei, others in U.S. House try to 'break the ice' on immigration issue by backing bill focused on agriculture
News - November 7, 2019
"Let's just take the ag (agriculture) issue and try to do something on that as a way to break the ice, if you will." Rep. Mark Amodei
---
Cortez Masto leads DSCC fundraising as Democrats hope to flip U.S. Senate in 2020
News - November 6, 2019
"We can't take anything for granted but we have a much more favorable map this cycle."
Sen. Catherine Cortez Masto, on Democrats gaining majority in U.S. Senate in 2020
---
Student debt is through the roof and holding back a generation of Americans, Rep. Susie Lee says
News - November 5, 2019
"There is some serious work that needs to be done. Right now, there are people graduating from school and we tell them, 'You've got to go on and get higher ed but now they are going on to higher ed and guess what? They are coming out with tens of thousands of dollars worth of debt. They can't buy houses. So we are strangling them when we should be setting them off in the right direction."
U.S. Rep. Susie Lee, D-NV
---
Domestic terrorism in U.S. sees sharp increase, Sen. Rosen says
News - October 31, 2019
"We had a classified briefing just yesterday, talking about this with the FBI. They (FBI officials) are talking about the rise in racially-motivated crimes, of which antisemitism is one, and (statistics) are through the roof."
---
Horsford touts California desalination projects as partial solution to Southern Nevada water problems
News - October 30, 2019
"There is real opportunity around water desalinization that would help parts of California tremendously and that would allow us to renegotiate allocations of water from the Colorado River in order for Nevada to get more of our share."
Rep. Steven Horsford
---
Titus finds herself in the middle of impeachment battle in Washington
News - October 29, 2019
"Obviously, he doesn't know the Constitution very well or thinks it is all phony,"
Rep. Dina Titus, speaking about Donald Trump
---
Fernley will be 'epicenter' of future development in Northern Nevada, Gilman says
News - October 15, 2019
"Fernley is just ripe for development. It is in the epicenter of what is going to happen over the next 10 or 15 years in Northern Nevada. Fernley is the epicenter."
Developer Lance Gilman
---
Clint Koble, Democratic challenger, critical of Amodei for his 'flip-flop' over impeachment inquiry
News - October 3, 2019
"It concerns me that he has backtracked. For any representative, I think, it is important to say what you mean and mean what you say."
Clint Koble, Democratic candidate for Nevada's 2nd U.S. House seat, speaking about Rep. Mark Amodei
---
Why does Amodei support Trump? He's the 'sitting incumbent Republican President,' Reno's congressman says
News - August 30, 2019
..."Wow, no wonder everybody hates (Washington) D.C."
U.S. Rep. Mark Amodei, R-Carson City
---
Reno mayor wants tax breaks to lure small businesses
News - August 28, 2019
"...What I would like to see, actually, is those incentives going to small businesses. Because those are the largest job creators in the country and I think those are the things that we should really be focusing on."
Reno Mayor Hillary Schieve
---