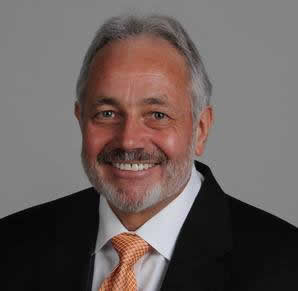 Ray Hagar
News and commentary from Nevada's Ray Hagar.
More Stories from Ray
---
Latest Articles:
AG candidate Duncan shines light on 'labor trafficking' in Nevada
News - January 18, 2018
"This sort of thing is one of the things that happen a lot in our state and across our nation and it doesn't get as much attention as human trafficking. But labor trafficking is just as serious. I pledge to work with local law enforcement across our state and also federal law enforcement to try and curb and cut back on labor trafficking as well."
Wes Duncan, GOP candidate for Nevada Attorney General
---
Democrats will take U.S. House in November, begin impeachment of Donald Trump, congressional candidate Spearman says
News - January 17, 2018
"There are so many (reasons for impeachment), people have stopped naming them. But there is already clear and compelling evidence that says he has, in so many ways, already violated the office."
State Sen. Pat Spearman on the possibility of presidential impeachment for Donald Trump
---
Tick's tax plan freezes out Northern Nevada Republicans and their 'don't tax me mentality'
News - December 27, 2017
"We just need to cut ourselves loose from Northern Nevada and their 'don't tax me, don't tax me' mentality and deal with reality. We have huge problems that need huge solutions and we have people who are willing to pay to fix it."
State Sen. Tick Segerblom, D-Las Vegas and candidate for Clark County commissioner
---
Titus supports Sisolak for governor, sees NLV mayor as possible replacement for Kihuen in Congress
News - December 22, 2017
"I can certainly work with John Lee. I work with him now with things at the federal level to help the local government. He fits the demographics of that district. The Democrats are a big party. You don't all have to be liberal. You can all fit your own district and I think he has gotten a lot of respect as the mayor of North Las Vegas."
Dina Titus on NLV Mayor John Lee as potential congressional candidate for CD-4
---
We're not idiots: GOP tax plan will produce extra federal tax revenue, Rep. Amodei says
News - December 21, 2017
"So if you think this (GOP tax bill) is something that will cause no change in the private sector, then we're all idiots. I, however, don't believe that."
Nevada Rep. Mark Amodei, R-Carson City
---
Reno mayor sees 'infill projects,' 'granny flats' as ways to ease city's housing crunch
News - December 15, 2017
"You've got to remember that we were the highest in foreclosures and unemployment (a few years ago). And this Reno Revival has happened very quickly. And in a lot of ways, we were not prepared for some of this infrastructure and some of this housing that is definitely needed."
Reno Mayor Hillary Schieve
---
Proposed light-rail system on Maryland Parkway would be boon for Las Vegas economy, good bet for federal funding, RTC official says
News - December 14, 2017
"It has a lot of opportunity for economic development. It is a corridor that is ripe and right for developer interest. And we hear from developers all the time: When is it going to happen? They want to invest. They want to build. They want to build stores and employment centers and we're just waiting."
Tina Quigley, GM of RTC of Southern Nevada on proposed light-rail route on Maryland Parkway
---
Washoe DA seeks funding for Gang Unit to fight violent crimes
News - December 6, 2017
"It is prevalent. There are gangs here. It is different than it was a few years ago when you could isolate it down to a couple of gangs or a few rivals with various offshoots. There are a lot of different gangs now. We have had some violent crimes over the last six months that have been gang-related, so that is a concern I've always had."
Chris Hicks, Washoe County district attorney
---
Washoe's Berkbigler reconsiders re-election; says sexual harassment report on state senator should be made public
News - December 4, 2017
"Should the state release it? Absolutely. I am a firm believer in releasing the information to the public. If (former state Sen. Mark) Manendo really did that (sexually harass women at the Legislature) and they fold that in their investigation, why shouldn't the public know?"
Washoe Commissioner Marsha Berkbigler
---
'Space blindness' must be solved before mission to Mars, chief scientist of International Space Station says
News - November 30, 2017
"It is a disease process that we have never seen on earth. It is completely new to science and we are really trying to understand it so we can someday send humans safely to Mars and have them able to carry out the mission successfully."
Julie Robinson, Chief Scientist for the International Space Station
---