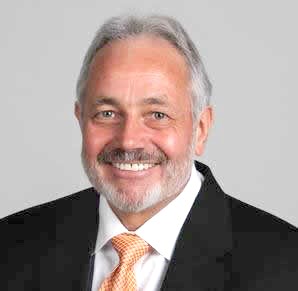 Ray Hagar
News and commentary from Nevada's Ray Hagar.
More Stories from Ray
---
Latest Articles:
Rare wildflower stands in the way of major lithium mine in Nevada, key state official says
News - August 5, 2020
"It is a pretty rare plant, so whether it is going to be listed, it looks very plausible at this point."
Brad Crowell, director of the Nevada Department of Conservation and Natural Resources, speaking about the chances the Tiehm's buckwheat, could be listed on federal endangered species list,
---
Reno senator 'shocked' Democrats go easy on state workers after getting $250,000 from their union
News - July 23, 2020
"They ended up getting $40 million in add-backs, the public employees did, So it is what it is." State Sen. Heidi Gansert, R-Reno
---
Assembly Democrats plan to bring back bill to cap mining's tax deductions in 2021 Legislature, Yeager says
News - July 21, 2020
"We started that discussion (on capping mining deductions) and I anticipate in the 2021 session we will continue that discussion, because from voters I have talked to, they don't feel like mining is paying their fair share of taxes because of constitutional protections and otherwise."
Assemblyman Steve Yeager
---
Sisolak's 'Clean Cars Nevada' faces many challenges, says state director of conservation & natural resources
News - June 25, 2020
"This is one of our first steps in taking more aggressive action on climate change in Nevada."
Brad Crowell, director of the Nevada Department of Conservation and Natural Resources
---
Gov. Sisolak reacting too slowly to state's budget issues, leading GOP state senator says
News - June 12, 2020
"I think he is creating a problem that will be worse." State Senate Minority Leader James Settelmeyer
---
'Frankly, a lot of those aren't going to make it,' director of Business & Industry says about small businesses with gaming cohort
News - May 27, 2020
"Nevada was handicapped with that first go-round of the Paycheck Protection Plan of monies that came in because they didn't go to gaming (companies)."
Terry Reynolds, director of Nevada Department of Business and Industry
---
State, local governments, strapped for cash, need U.S. Senate to pass relief package, Cancela says
News - May 26, 2020
"It is unfortunate that cuts are going to be a real part of how we balance the budget over the next year. And if Congress, the Senate in particular, fails to take action to ensure that municipalities and states can make up their budget shortfalls, it would put a lot of people into really tough situations."
State Sen. Yvanna Cancela
---
As Las Vegas begins recovery, it needs to re-establish itself as a 'great value' destination, says former mayor, current Gaming Institute CEO
News - May 22, 2020
"You really have to wait for the air carriers to be back up to capacity. Remember, 45 million people go through McCarran Airport every year."
Jan Jones Blackhurst
---
Recovery from virus shutdown in Las Vegas could take as long as 3 years, economic expert Aguero says
News - May 21, 2020
"Look, it is a very high likelihood that it could happen. Not that it is absolute but I think we have to understand that it is a function of science and not of timing. We've got to get on top of the virus before we get in front of the economy."
Jeremy Aguero, on his assertion that it could take Las Vegas 3 years to recover from COVID-19 shutdown
---
Reno mayor misses out on PPP funding for her small businesses, blames herself for not working with local bank
News - May 8, 2020
"Just the way the PPP was rolled out, they're going to have to be some modifications there. One of the issues we're all sort of talking a out is how do you get your employees to come back when they are making more on unemployment? Or, not just that, they are also scared to come back (to work). They are scared of that risk."
Reno Mayor Hillary Schieve, small business owner
---