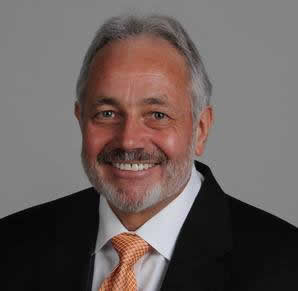 Ray Hagar
News and commentary from Nevada's Ray Hagar.
More Stories from Ray
---
Latest Articles:
Clark County commissioners working on public/private partnership to build housing for homeless, Gibson says
News - December 28, 2018
"So we have identified some properties, BLM properties around the valley that are in Clark County and our proposal will include building or converting current facilities for some number of homeless people."
Clark County Commissioner Jim Gibson
---
Pot lounges may solve dilemma faced by Las Vegas tourists with Nevada's marijuana laws, Clark commissioner says
News - December 28, 2018
"The thing that I am concerned about is that we have a whole lot of (marijuana) consumption that is happening illegally and we voted as a state to legalize it. So there are some disconnects along the way."
Clark County Commissioner Jim Gibson
---
Las Vegas should establish 'pot lounges' to boost marijuana-based tourism, Clark County commissioner-elect says
News - December 27, 2018
"What we really need to get this tourism off the ground are these pot lounges, so we can actually legitimately say, 'Come to Nevada, purchase it and there's a place to use it."
Clark County Commissioner-elect Tick Segerblom
---
Medicaid for many? Assembly Democrats will consider new health-care plan in 2019 Legislature, Frierson says
News - December 18, 2018
"I think we have an opportunity to revisit legislation from last session, fine tune it and see if it is something palatable, to be able to provide health care for every Nevadan, if possible."
Assembly Speaker Jason Frierson
---
All of Nevada's marijuana tax money should go to education, Assembly leader says
News - December 18, 2018
"The will of the people is that money would go toward education and it should."
Assembly Speaker Jason Frierson
---
Democrats will reintroduce bills at upcoming Legislature that Gov. Sandoval vetoed in 2017, Rogich says
News - December 14, 2018
"All those bills that Brian Sandoval vetoed, I think there were 41 of them, they are all going to come back."
Sig Rogich, president of Rogich Communications
---
U.S. House controlled by Democrats could help legal marijuana industry with banking problem, Titus says
News - December 12, 2018
"Some people see it as a criminal justice issue. Some see it as a states rights issue. Some look at it just as a business and some are just old hippies who just want to get stoned."
Rep. Dina Titus, D-LV
---
With gaming licensing renewal looming, U.S.-China trade war concerns Las Vegas companies in Macau, Mulroy says
News - December 7, 2018
"Obviously, all of us from Las Vegas who have licenses to own properties and have gaming licenses in Macau, those licenses were always time-limited. And those licenses are coming up and I think there is a concern that we have pushed the Chinese so far that this snowball of retaliation can come back to haunt all of us."
Pat Mulroy, board members of Wynn Resorts
---
Caesars positioned to jump into lucrative Japanese gaming market, Jones Blackhurst says
News - December 6, 2018
"Japan is hugely important, not only to Caesars but the entire gaming industry. This is probably the single most important market to open in the last decade for sure, maybe the last two decades."
Jan Jones Blackhurst, executive VP government relations and corporate responsibility for Caesars Entertainment.
---
Las Vegas mayor wants state to revamp education system, urges Sisolak to be careful with gubernatorial hires
News - December 6, 2018
"Gov. Sisolak, he is not an educator. He is a fine man and he is very focused on results and I hope he gets the right people around him and doesn't recycle the mediocrity that has been here for 40 years in education."
Las Vegas Mayor Carolyn Goodman
---