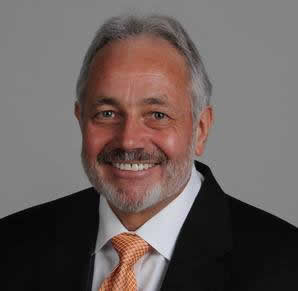 Ray Hagar
News and commentary from Nevada's Ray Hagar.
More Stories from Ray
---
Latest Articles:
U.S. House controlled by Democrats could help legal marijuana industry with banking problem, Titus says
News - December 12, 2018
"Some people see it as a criminal justice issue. Some see it as a states rights issue. Some look at it just as a business and some are just old hippies who just want to get stoned."
Rep. Dina Titus, D-LV
---
With gaming licensing renewal looming, U.S.-China trade war concerns Las Vegas companies in Macau, Mulroy says
News - December 7, 2018
"Obviously, all of us from Las Vegas who have licenses to own properties and have gaming licenses in Macau, those licenses were always time-limited. And those licenses are coming up and I think there is a concern that we have pushed the Chinese so far that this snowball of retaliation can come back to haunt all of us."
Pat Mulroy, board members of Wynn Resorts
---
Caesars positioned to jump into lucrative Japanese gaming market, Jones Blackhurst says
News - December 6, 2018
"Japan is hugely important, not only to Caesars but the entire gaming industry. This is probably the single most important market to open in the last decade for sure, maybe the last two decades."
Jan Jones Blackhurst, executive VP government relations and corporate responsibility for Caesars Entertainment.
---
Las Vegas mayor wants state to revamp education system, urges Sisolak to be careful with gubernatorial hires
News - December 6, 2018
"Gov. Sisolak, he is not an educator. He is a fine man and he is very focused on results and I hope he gets the right people around him and doesn't recycle the mediocrity that has been here for 40 years in education."
Las Vegas Mayor Carolyn Goodman
---
Washoe, Elko counties shoulder social costs for prosperous smaller counties, longtime CEO says
News - October 11, 2018
"All of the big companies that are coming into Storey County, all of these employees are being housed, schooled and hospital-ed and everything else in Washoe County, Lyon County and some in Churchill County. So we are basically carrying the brunt of the load and not getting any positive fiscal result from that, except for the fact that we get to build lots of new schools and all of the other facilities that are required to house all the people."
Tom Gallagher, CEO Summitt Engineering
---
Special report: Sisolak endorsement leads to big rift between Laxalt campaign, leaders at Tahoe-Reno Industrial Center
News - September 26, 2018
"Is this a problem for Laxalt? Yeah, you have traditional and big money Republicans walking over to the other side."
Eric Herzik, a University of Nevada, Reno political science professor and registered Republican.
---
TRIC owner responds to 'unhinged,' 'overly emotional attack' by Laxalt consultant against Lance Gilman
Commentary - September 19, 2018
"For Attorney General Laxalt to attack Mr. Gilman is pathetic. Lance has done more for the state of Nevada in the past 12 months than Laxalt has in his entire life."
Don Roger Norman
---
Tahoe-Reno Industrial Center's Gilman has threatened Laxalt, used extortion-like tactics against him, Laxalt consultant says
News - September 18, 2018
"This guy, Lance Gilman, has been doing everything he can to try to threaten the attorney general for months, whether it is sending messengers to try and intimidate the attorney general, or trying to force action from the top law enforcement officer of the state, without even a proper investigation, which now has been done. It is literally appalling what Lance Gilman has been up to this entire year and I believe it is extortionary."
Robert Uithoven, Adam Laxalt's campaign consultant
---
Republican Gilman supports Democrat Sisolak for governor because of his economic development experience
News - September 18, 2018
"Steve Sisolak does economic development. He knows how. And that is the issue."
Lance Gilman, longtime Republican and developer of the Tahoe-Reno Industrial Park
---
Rep. Kihuen, under U.S. House investigation, does not rule out future run for political office
News - September 14, 2018
"Politics is about people's support. And if people support you and if they want you to run, then absolutely (I would run)."
Rep. Ruben Kihuen
---