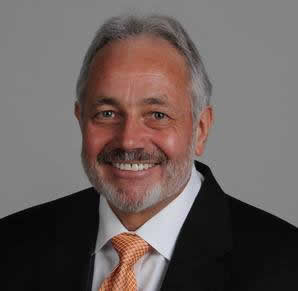 Ray Hagar
News and commentary from Nevada's Ray Hagar.
More Stories from Ray
---
Latest Articles:
State lawmakers should not shun brothel boss Hof; some have 'partied' with his prostitutes, LV Councilwoman Fiore says
News - August 13, 2018
"Before (Hof's) getting into the political game, most legislators had visited his brothels, partied with his girls and had taken checks from him."
LV City Councilwoman Michele Fiore, speaking about Assembly candidate and brothel owner Dennis Hof
---
LV City Councilwoman Fiore praises Trump's pardon of Eastern Oregon ranchers
News - August 13, 2018
"Their crime did not fit the punishment the federal judge handed down to them."
Las Vegas City Councilwoman Michele Fiore, on Trump's pardon of Dwight and Steve Hammond
---
Laxalt-Sandoval relationship has 'softened,' says former Gov. List
News - August 9, 2018
"The core thing is Adam (Laxalt) is shy. He is not an outgoing, gregarious sort of person that we are accustomed to seeing in politics. He's bashful. He's shy. He doesn't like to talk about himself. And so he kind of shies away from publicity."
Robert List, Nevada governor from 1979 to 1983
---
Ahern says he 'loves' Donald Trump but has issues with tariffs, health care
News - August 9, 2018
"I'm a Trump supporter and all of that but I really believe that health care should be a government problem and not an employers problem because this causes employees to move around and causes us to have all kinds of problems."
Don Ahern, president & CEO of Ahern Rentals
---
Satre's regret: Not taking Harrah's into Macau gaming market
News - August 1, 2018
"Harrah's missed out on Macau and I will accept some of the responsibility for that. I was at the tail end of my career and we didn't pursue it aggressively."
Former Harrah's Entertainment CEO and chairman of the board Phil Satre
---
Timing is terrible, too risky for economy to support Question 3 in Nevada, Satre says
News - July 31, 2018
"I don't think it is going to work and the evidence is that in most states that have approached it, it hasn't worked. If you look at what has happened in energy in this state, since 2009, the rates for the customer have dropped by 15 percent. We are among the lowest in energy costs in the United States and we are lower than all 14 states that deregulated in the 1990s."
Phil Satre, co-chair of 'No on 3'
---
Reno legal marijuana customers show 'a touch of gray, dispensary owner and deputy police chief say
News - July 27, 2018
"I can tell you that our market is not people who are turning 21, like people would think of with alcohol. For our average customer, 60 percent of our customers are over the age of 40 and these are people that may have dabbled with marijuana in school or previously and now are really trying to study and understand the benefits of cannabis."
Fernando Leal, marijuana dispensary owner and managing partner and owner of the Marriott Renaissance resort in downtown Reno
---
Laxalt's gubernatorial campaign could be hurt by lack of support from Tahoe-Reno Industrial Park developers, political science prof says
News - July 26, 2018
"These are guys with connections. Sure, it is not going to filter down to everybody, but it is going to get some of the people scratching their head and saying, 'Do I really know this Laxalt guy very well? And gee, I know these guys (Gilman and Norman), I work with them and they are doing some great things."
Eric Herzik, political science professor, speaking about Tahoe-Reno Industrial Conter developers Lnace Gilman and Don Roger Norman
---
Sisolak needs strong support from Chris G to beat Laxalt in gubernatorial race, political science prof says
News - July 26, 2018
"You really need, in a sense, to activate that base. Because if there is going to be a blue wave, it has to come the more liberal wing of the party -- women, Latinos and labor and Sisolak has problems with labor."
Eric Herzik, University of Nevada, Reno political science professor
---
Open-air entertainment venue, revamped movie complex coming to downtown Sparks' 'Victorian Square,' city councilwoman says
News - July 25, 2018
"Over 1,500 people will be living downtown when the current projects are completed but there are more projects to come with commercial and retail as well."
Sparks city councilwoman Charlene Bybee
---