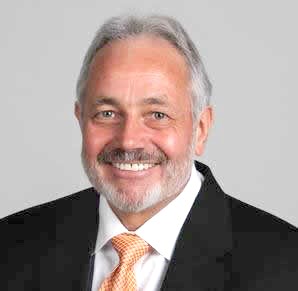 Ray Hagar
News and commentary from Nevada's Ray Hagar.
More Stories from Ray
---
Latest Articles:
Special report: Las Vegas re-invents itself as 'Sports Capital of the World'
News - November 13, 2023
"What Vegas brings to professional sports right now is pretty obvious to all these leagues."
Steve Hill, CEO and chairman of the Las Vegas Convention and Visitors Authority,
---
New airport for Las Vegas no longer just a dream, Aviation Director Vassiliadis says
News - November 10, 2023
"It's going to be just a wonderful addition and needed addition to the economic viability of Southern Nevada."
Rosemary Vassiliadis, Clark County's director of aviation
---
Gov. Lombardo seeks to stop possible Democratic super-majorities in 2025 Legislature
News - November 6, 2023
"So we need to prevent that for the people of the state of Nevada, not for me personally. The last thing I want to do is be non-relevant through a legislative session, meaning that if I don't agree with some legislation, I can simply veto it and then it will be put back to the vote of the Legislature and they will just re-affirm the vote, their support of it."
Gov. Joe Lombardo, speaking about a veto-proof Legislature if Democrats grab super-majorities in both houses of the 2025 session.
---
Donny Gilman completes sale of 4 square miles at TRI to international data-center development company
News - October 15, 2023
The deal includes 1,100 acre-feet of water rights and NV Energy has agreed to supply the Tract properties with two gigawatts of power, which is a massive amount since one gigawatt is enough to supply 750,000 homes.
---
Rep. Titus anxiously awaits decision on federal funding for high-speed train service for Las Vegas
News - October 3, 2023
"If that (federal) money comes through, everything else is in place. They're ready to go."
Rep. Dina Titus, on the proposed Brightline high-speed rail line from Southern California to Las Vegas
---
There's no easy way to get immigration legislation passed in Congress, Rep. Susie Lee says
Commentary - October 1, 2023
"What ends up happening is you start down a road of one piece of the (immigration) pie. Let's say temporary workers. Then you deal with people who overstay their visa and the enforcement of that. Then you deal with, 'Well, if we're going to deal with that, when are we going to deal with the quota issue we have?"
U.S. Rep. Susie Lee, on the frustration of passing any kind of bill on immigration
---
Rep. Horsford critical of Gov. Lombardo for vetoes of renters' rights/eviction reform bills
News - September 28, 2023
"The unfortunate part is there were solutions that were offered during the Legislature. They passed the Legislature but were vetoed by the governor. And the effect of that now is there's fewer options available to Nevadans."
Nevada's 4th U.S. House District Rep. Steven Horsford, D-North Las Vegas
---
Commentary: Northern Nevada's U.S. Rep. Amodei not ready to forsake Ukraine
Commentary - September 27, 2023
"That's the ultimate crime in terms of a world of nations."
Rep. Mark Amodei, speaking about one nation, like Russia, invading another.
---
Immigration reform blocked in Congress by those who want to 'play politics,' Sen. Cortez Masto says
News - September 26, 2023
"Some of my colleagues, instead of solving the problem and addressing this issue, are more inclined to play politics with it and scare people so that they can win an election."
Sen. Catherine Cortez Masto, on the failure of Congress to pass immigation reforms.
---
Special report: Winnemucca braces for massive lithium mine
News - September 11, 2023
"There is lithium everywhere here, just the geology of it."
Jon Evans, CEO Lithium Americas, estimating the Thacker Pass site holds 600 million tons of lithium.
---