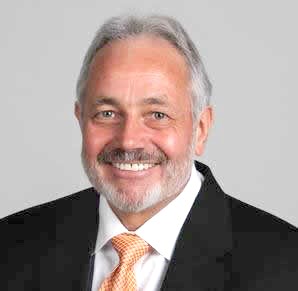 Ray Hagar
News and commentary from Nevada's Ray Hagar.
More Stories from Ray
---
Latest Articles:
Judiciary Committee chairman hopes marijuana lounges, mainly for tourists, get OK from Legislature this time around
News - March 5, 2021
"I hope we can do it. I've invited all manners of feedback on how we can accomplish this in a way that is fair and makes sense, protects public safety and generates revenue."
Steven Yeager, Assembly Judiciary Committee chairman
---
'Entity gaming,' Nevada's short-lived investment plan to bet on sports with mutual funds, faces elimination at Legislature
News - March 5, 2021
"I do remember hearing about it back in 2015 and thinking that it was creative. People might not want to invest in the stock market but if you have money in this pool and you've got action on the Atlanta Hawks game, you might be more interested in the game."
Steven Yeager, Assembly Judicary Committee chair
---
Deaths of Breonna Taylor, George Floyd help shape attorney general's legislative agenda
News - March 4, 2021
"If there is a contention that a particular law-enforcement agency stops and frisks black citizens or brown citizens more than they do their counterparts, then that could be a pattern or practice that needs to be addressed and remedied,"
Aaron Ford, Nevada attorney general
---
Benitez-Thompson's bill could blow up plans for 'smart city' in Storey County, Settelmeyer says
News - March 2, 2021
"Fundamentally, this (AB 90) would allow Lyon County and Washoe County to say no to the concept of an innovation zone next to it."
State Senate Minority Leader James Settelmeyer
---
Southwest Gas pushes back on Assemblywoman Cohen's 'responsible energy plan'
News - February 12, 2021
"It is a mandate for electrification. The legislation will eliminate customer choice, reduce energy reliability, increase green house gas emissions, increase customers' bills and eliminate good paying jobs."
Scott Leedom, Director of Public Affairs, Southwest Gas
---
Blame Trump, and others, for riot at U.S. Capitol building, Rep. Amodei says
News - January 12, 2021
"Do I think he (Trump) has a responsibility for what has occurred? Yes."
Rep. Mark Amodei, R-Carson City
---
Sen. Gansert says she will leave her university job, concentrate on Legislature
News - December 9, 2020
"I've been been working to transition out for awhile. I have been there (university) for eight years, so I will be moving away from the university after the first of the year (2021). I'm really excited about the change. I can focus on the senate and this really challenging session we've got coming up."
State Sen. Heidi Gansert
---
Bad bet: Wealth of Las Vegas Strip in the hands of just a few companies, Rogich says
News - November 24, 2020
"I think you could see some bankruptcies. I think we made fundamental mistakes as an industry years ago when we allowed casinos to own more than four or five (properties) at a time. Now, we've got three companies that basically run the state."
Sig Rogich
---
Nevada should be getting more money from federal government, Rogich says
News - November 23, 2020
"When you give away real estate to the federal government to conduct every type of secret mission known to man and get nothing in return for it, then something has to give,"
Sig Rogich
---
Infrastructure, stimulus will be her focus as Congress gets back to work, Rep. Titus says
News - November 16, 2020
"My goal when we go back (to Congress) is to address the infrastructure package and to be sure that travel and tourism have a seat at the table,"
U.S. Rep. Dina Titus, D-Las Vegas
---