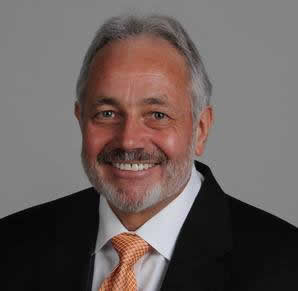 Ray Hagar
News and commentary from Nevada's Ray Hagar.
More Stories from Ray
---
Latest Articles:
Equifax security breach worse than you thought, cyber-security expert says
News - September 21, 2017
"What we are seeing with Equifax is the tip of the iceberg -- about how bad the data security system is in our country and around the world."
Ira Victor, cyber-security expert
---
Home delivery for marijuana coming to Nevada, maybe marijuana lounges, too, Segerblom says
News - September 18, 2017
"We're doing it right now for medical (marijuana). It works perfect. The police like it. Obviously, you have to verify who is getting it but it is no different than someone going to a store, showing an ID and buying it."
State Sen. Tick Segerblom, D-LV, on the possibility of home delivery in Nevada for recreational marijuana
---
GOP gubernatorial candidate Schwartz won't take money from lobbyists, major political donors
News - September 14, 2017
"The pay-to-play in this state is just out of control and it is funded by lobbyists and it is funded by big donors. Ultimately, we elect these people and the pay-to-play people get what they want from the people we elect.
" State Treasurer Dan Schwartz, running for governor in 2018
---
Kihuen's immigrant roots, quest for 'American Dream' push him to seek DACA reform
News - September 13, 2017
"If I've become so engaged in this (DACA) particular issue, it is because I see these young Americans suffering and going through fear, fear of deportation. They are hiding in the shadows. It reminds me of a young Ruben Kihuen when I was in their shoes. These youths are in the same position I was a few years ago."
Rep. Ruben Kihuen, U.S. House District 4
---
Amodei hits back on Berkley's comment that Nevada can't afford 2 medical schools
News - September 12, 2017
"I mean, I don't know why you can only make doctors in one place."
Rep. Mark Amodei
on the need for two medical schools in Nevada
---
Titus wants to protect federal information on DACA recipients from immigration authorities
News - September 11, 2017
"They (DACA recipients) tried to do the right thing. They followed the rules and they turned in their information. And this information can be used to go after not only them but also their families, because, now, they (immigration officers) know where they (DACA recipients) live, where to find them and where they work. It's terrible."
U.S. Rep. Dina Titus
---
Heller sees changes to home owners' mortgage-interest deduction in Trump tax plan
News - September 7, 2017
"If you are talking about the average tax payer, I don't believe we can do corporate tax reform without helping the small businesses and the individuals. And the goal from this administration, as they have reiterated time and time again, as we sit at the table, they want you to be able to do your tax form on a large post card. It used to be a post card. Now it is a large postcard. But if they can manage a large post card, I'm all in."
Sen. Dean Heller, R-Nv.
---
Cortez Masto sees DREAM Act as solution to DACA crisis
News - September 6, 2017
"So there is a bill there now, called the DREAM Act, that is bipartisan. It was introduced by (Republican) Lindsay Graham and (Democrat) Dick Durbin. Both Rs and Ds have signed onto it and this is the answer."
Sen. Catherine Cortez Masto, D-Nv
---
GOP lieutenat governor candidate Roberson pushes 'no-sanctuary-cities' ballot initative
News - August 29, 2017
"I believe I'm going to have widespread support from law enforcement and widespread bipartisan support from Nevadans from all over this state for this ballot initiative. It is very important because we just saw what the Democrats tried to do last session. If they are in a position to do this next session, if there is a Democrat governor and a Democrat Legislature next session, we've got a real problem on our hands."
Michael Roberson, GOP lieutenant governor candidate
---
Washoe Commisioner Jung warns of 'arms race' with City of Reno
News - August 25, 2017
"And having this arms race of needing development to pay for fire (protection), needing to annex that (county land) to take the property tax. It is an arms race and if that not solved, it is very difficult for us to be regional partners."
Washoe Commissioner Kitty Jung
---