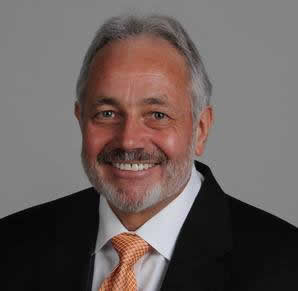 Ray Hagar
News and commentary from Nevada's Ray Hagar.
More Stories from Ray
---
Latest Articles:
Revenge against Harry Reid killed Pershing County land bill in U.S. Senate, Rep. Amodei says
News - April 17, 2019
"And so I got to tell you, there is part of me that misses Harry now ... God forbid, there's a news flash."
Rep. Mark Amodei, R-Carson City, talking about retired Sen. Harry Reid
---
Immigration issues won't be solved because Congress cares too much about party loyalty, Rep. Amodei says
News - April 17, 2019
"There are answers for that (immigration) but both sides are so entrenched in their political security blankets that they won't do anything."
Rep. Mark Amodei, R-Carson City
---
Legislative favorite, Adele's restaurant in Carson City, won't reopen after fire for 2 to 6 months, owners say
News - April 15, 2019
"The night before (the fire), we were just packed with legislators. And then to get woken up at 5:15 in the morning to hear the restaurant is on fire was devastating."
Cafe at Adele's co-owner Karen Abowd, on the March 28th fire that damaged the restaurant, which has many customers from the Nevada Legislature
---
Sen. Hammond pulls DUI bill, seeks study on marijuana intoxication levels
News - April 12, 2019
"Right now the law says about two nanograms is what you are looking at. But research is showing us that if you draw the blood and test them, the two nanograms is actually the margin or error. So you don't know for sure if they are impaired." State Sen. Scott Hammond, R-LV
---
Mining merger in Nevada could mean job losses, dip in rural economy, leading state senator says
News - March 26, 2019
"Anytime you make a change like that -- and of course they have conjoined the operation -- there are going to be a lot of mid-level jobs, especially mid-level supervisor jobs, that I think will go away with the consolidation."
State Sen. Pete Goicoechea, R-Eureka
---
Proposed movie about UNLV Coach Tark may change to dramatic series, son Danny says
News - March 13, 2019
"...We decided -- with the way the society is going -- (to go with) these series of shows being shown on Netflix, Showtime and those things. So they are writing a series of these episodes now where maybe they can get nine hours in and be able to get everything in that he wants."
Danny Tarkanian, on the potential that a movie script about his dad, Coach Jerry Tarkanian, will be turned into a dramatic series.
---
Hardy's bill to ban Nevada's legal brothels gets pushback from industry workers
News - March 12, 2019
"They are trying to say they are here to save and protect us from the brothel industry. But we are not asking for such. You cannot be an advocate for someone without their consent."
Alice Little, Bunny Ranch courtesan
---
Rural, Northern concerns not being heard at Legislature, Assembly GOP leader says
News - February 22, 2019
"We live in a different part of the state up here. This whole state isn't Clark County."
Assembly Minority Leader Jim Wheeler, R-Douglas County
---
Washoe DA critical of Legislature for proposals to change drug trafficking law, abolish private prisons
News - February 21, 2019
"What this is proposing is there could be someone in downtown Reno walking around with 27 grams of heroin, a tremendous amount, and they would get a misdemeanor. They could even be cited. That is not good for our public safety."
Chris Hicks, Washoe County District Attorney
---
Clark County commissioners working on public/private partnership to build housing for homeless, Gibson says
News - December 28, 2018
"So we have identified some properties, BLM properties around the valley that are in Clark County and our proposal will include building or converting current facilities for some number of homeless people."
Clark County Commissioner Jim Gibson
---