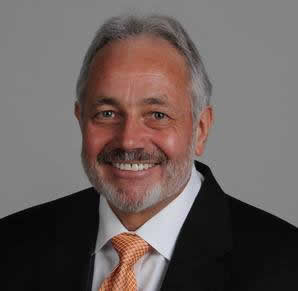 Ray Hagar
News and commentary from Nevada's Ray Hagar.
More Stories from Ray
---
Latest Articles:
Titus on Steve Wynn's exit from Nevada gaming: 'I'm glad he's gone'
News - March 22, 2018
"I hear it all the time (about sexual harassment in the gaming industry). But you don't expect somebody who is, like, the face of gaming to have been so egregious in their behavior. So I'm glad he (Steve Wynn) is gone. And I don't know what is next."
U.S. Rep. Dina Titus, D-LV, whose district includes the Las Vegas Strip
---
Titus wary of Trump impeachment talk but confident Democrats will seize US House majority and keep Pelosi as leader
News - March 22, 2018
"If we take the majority, and it looks like we are going to, she will have a strong base out of California. A lot of women will be elected (as Democrats). She (Pelosi) will have raised a lot of money. So I think we can wait and see but I would not bet against her."
Rep. Dina Titus on the future of Nancy Pelosi as Democrats' U.S. House leader
---
Democratic machine, not dumping Trump, was key to his 2016 U.S. Senate defeat, Heck says
News - March 20, 2018
"The Democratic turnout machine was second to none in the state of Nevada in 2016. And that is what resulted in our narrow loss. We just didn't have the (Republican) turnout."
Joe Heck, on losing 2016 U.S. Senate race
---
Reno's York shoots reality TV show pilot, awaits decision from Bravo Network
News - March 15, 2018
"I think there is room in the industry for a genuine dimension in reality and I think this show will give that to them. If the world is ready. If the network is ready, I think this can actually bring some integrity back to reality (TV), some dimension, some real soul, some real life, some true humor in a dark way that I think is cathartic and healthy for people going through this."
Marilyn York on her reality TV show
---
Washoe Sheriff candidate Balaam opposes giving guns to teachers
News - March 12, 2018
"For me, I have kids in school. I want teachers to worry about teaching the kids. I don't want them to worry about teaching and engaging someone who maybe coming in with a firearm."
Darin Balaam, candidate for Washoe County Sheriff
---
Southern Nevada population could reach 3.6 million in 50 years, could spark plans for Pacific Ocean desalination plant
News - March 7, 2018
"If I got my my crystal ball out, I believe that in 30, 40 years from now, Southern Nevada probably will have an equity interest in a desalination facility either on the coast of California or on the Pacific coast of Mexico."
John Entsminger, general manager, Southern Nevada Water Authority.
---
Run your own campaign, don't underestimate Heller, Berkley tells U.S. Senate candidate Rosen
News - March 6, 2018
"I lost my election. I listened to bad advice. I wasn't myself during the campaign. I was very scripted and I'm not a scripted person and it didn't work. It was obvious from the start and I could never correct it."
Shelley Berkley on her 2012 U.S. Senate campaign against Dean Heller
---
'Reckless' decisions by Wynn might force him to lose gaming empire, noted journalist says
News - January 29, 2018
"I mean, (consider) the fact that the board was generally unaware of this settlement, the fact that the settlement was sitting out there as a ticking time bomb, and the fact that he insisted on litigating this divorce decree to this point where he organized an effort to get her, Elaine Wynn, off the board. These are reckless decisions, now that we know what he knew."
Steve Friess, noted gaming journalist
---
Feds need to streamline permitting process to expand I-80 near Tahoe-Reno Industrial Center, Gilman says
News - January 23, 2018
"Really, the play that needs to happen right now for us to build I-80 is that the federal government needs to learn to speed up their process."
Lance Gilman, broker/partner, Tahoe-Reno Industrial Center
---
The Tesla effect: Tahoe-Reno Industrial Park almost out of land after 74,000-acre sale
News - January 23, 2018
"The technology that is coming into TRI now is of epic proportions."
Lance Gilman, partner/broker at Tahoe-Reno Industrial Center
---