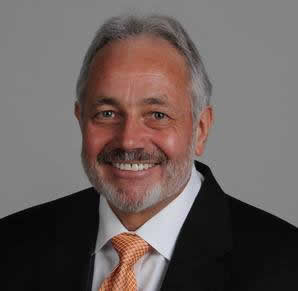 Ray Hagar
News and commentary from Nevada's Ray Hagar.
More Stories from Ray
---
Latest Articles:
Harry Reid defends his funding for UFO research, convinced sightings are real
News - June 26, 2019
"It is no longer just speculation that people see these unidentified flying objects. That's beyond question. And it has even become more transparent in recent months."
Harry Reid, former U.S. Senate Majority Leader
---
Las Vegas cannabis CEO critical of proposed state rules on marijuana consumption lounges
News - May 22, 2019
"It is a significant issue, especially in southern Nevada. The vast majority of our customers at Planet 13 are tourists and they are here visiting. Under current regulations, they are permitted to buy (marijuana) product but there is no legal venue for them to use product. It is an issue that we all recognized and an issue that needs to be resolved."
Bob Groesbeck, co-CEO for Las Vegas' Planet 13, the world's largest legal/recreational marijuana retail store
---
Senate Democrats won't get that one critical GOP vote to hold off legal battle over state budget, Settelmeyer says
News - May 22, 2019
"So far the only thing they've asked the Republicans to do is to violate the Constitution. All they want is one critical vote to violate the Constitution, that's it. And in my opinion, they are not going to get it."
Sen. James Settelmeyer, Nevada Senate minority leader
---
Feds must step in to fix U.S. problem with soaring prescription drug costs, Cancela says
News - May 20, 2019
"Until there is a significant overhaul of the entire drug pricing system in the U.S., it will still be true that when we go to Canada or Mexico or anywhere else on the globe, drug costs are lower. That doesn't make sense for patients. It is just wrong. Just wrong."
---
Raising gaming tax not discussed for boosting education funding, Senate Majority Leader says
News - May 17, 2019
"I don't know if we have had those specific conversations. Like I said, the primary thing that we have focused on is ensuring the marijuana tax money, which we need for education, went to education."
Senate Majority Leader Nicole Cannizzaro, when asked if raising the gaming tax was considered to fund education at the Nevada Legislature
---
New Nevada school funding plan does not include new money, may be harmful to rurals, head of teachers' union says
News - May 8, 2019
"The rural counties are really in a precarious position, based on revenues. if there are not any additional increases in revenues, it is going to be a challenge for our rural school districts to continue to be able to pay their teachers and provide programs."
Ruben Murillo, president of the Nevada State Education Association
---
Yeager leads quest at Legislature to overhaul Nevada's criminal justice system
News - May 3, 2019
"For too long in this state, it has been a punitive system. You commit a crime, we are going to lock you up and then we act surprised when you get out and you re-offend."
Assemblyman Steven Yeager, speaking about Nevada's criminal justice system
---
Tolles wants Legislature to take 'holistic approach' to minimum-wage debate
News - May 2, 2019
"I appreciate where people are coming from ... because they are trying to address the needs of the vulnerable and provide more of a living wage. So as conservatives, we need to have a response to that. How do we get underemployed adults into work force development programs, educational programs, get them up skilled? We have to face the reality that more and more jobs are being automated."
Assemblywoman Jill Tolles, R-Reno
---
Supreme Court Justice Hardesty all in with Legislature's overhaul of criminal justice system
News - April 24, 2019
"The biggest reform I think, is effectuating some changes in some of the Category B Felonies. What drives the prison population is the length of time some people are in there and the inability for any kind of rehabilitative service. We need to be able to address these more on the front end."
James Hardesty, Nevada Supreme Court justice
---
Nevada Legislature's issues with legal brothels not dead yet, brothel owner Gilman says
News - April 19, 2019
"There have been over 4,000 work cards issued in Mustang Ranch history, in my two decades there. And most of those ladies are in (the business) three-to-five years and out. And the majority will tell you that it is a safe, wonderful and rewarding experience. But you have to talk to the ladies to really understand that."
Lance Gilman, owner of two brothels in Storey County
---