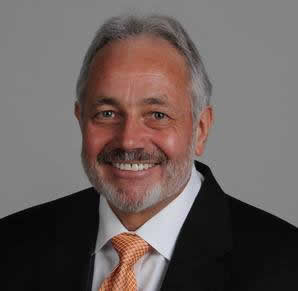 Ray Hagar
News and commentary from Nevada's Ray Hagar.
---
2018 Nevada gubernatorial race already set: Republican Laxalt vs. Democrat Sisolak
Commentary - January 20, 2017
Democrat Sisolak may see 2018 as 'his time.' Laxalt, a young man in a hurry, has strong state and national GOP backing
---
Leading lobbyist sees successful compromise for Education Savings Accounts; Top poly sci prof disagrees
News - January 18, 2017
ESAs may be GOP's 'hill-to-die-for' in 2017 Legislature. Even state treasurer and Nevada attorney general (both Republicans) are getting involved
---
Reno's Davidson Academy, for gifted and talented, will open online school for students across the nation
News - January 13, 2017
Online school will open in the fall. Applications now being taken and it's free for Nevada students who qualify
---
'Job One' for Assemblywoman Tolles is to make sure GOP education gains of 2015 are not undone in 2017
News - January 12, 2017
Newly-elected assemblywoman from Reno is longtime education advocate who supports Education Savings Accounts
---
Gaming bullish on Trump presidency but needs new Capitol Hill champ now that Reid's retired, gaming expert says
News - January 5, 2017
American Gaming Association will have a former casino mogul in the White House
---
Gov. Sandoval may add cabinet member to oversee work-force development, Chamber official says
News - January 4, 2017
Work-force development plans could force funding showdown between community colleges and Nevada's major universities at 2017 Legislature
---
Brekhus both agrees, disagrees with RGJ assertion that City Council 'in danger of becoming region's most dysfunctional government panel.'
News - December 30, 2016
Brekhus: 'I think it is not entirely a fair description' when you look at council's body of work
---
Reno Councilwoman Brekhus wants Reno, Washoe County to combine governments
News - December 28, 2016
Brekhus wants Washoe-Reno combination for sake of efficiency, cost cutting and smaller government. Calls it 'multi-decade lift"
---
Obama signs $415 million Tahoe bill; now comes hard part -- getting money from the feds, says TRPA official
News - December 21, 2016
TRPA's Marchetta says Harry Reid's retirement may make securing federal funding more difficult but has confidence in bi-state coalition headed by Sen. Dean Heller, R-Nev., and Sen. Dianne Feinstein, D-Cal.
---
With passage of ballot question, Washoe schools will focus on avoiding double sessions, Taylor says
News - December 9, 2016
School board President Angie Taylor also defends $311,000 contract of Superintendent Traci Davis
---